Color blind glasses uae
Color blindness refers to the lack or complete inability to distinguish colors. Generally speaking, colour blindness refers to red-green color blindness.
Facing the colorful world, how do people perceive it? It turns out that there is a kind of photoreceptor cells in the human retina-cone cells, which have three types of photoreceptor pigments: red, green and blue.
Each photosensitive pigment mainly produces excitement for one primary color light, and produces varying degrees of response to the other two primary colors. If a certain kind of pigment is lacking, it will produce sensory disturbance of this kind of color, which is manifested as colour blindness or colour deficiency (weak color discrimination).
There are many different types of color blindness. Those who lack discrimination for only one primary color are called monochromatic blindness. For example, protanopia, also called first color blindness, is more common; green blindness, called second color blindness, is less than red color blindness ;.
blue blindness, the third type of color blindness, is relatively rare. Those who lack the ability to distinguish between two colors are called total color blindness, which is relatively rare.
Those who lack the ability to distinguish between two colours are called total colour blindness, which is relatively rare. Color blindness is mostly caused by congenital heredity, and a few are caused by obstacles in the visual pathway
According to statistics, the incidence of color blindness is 5% for men and 1% for women. People with congenital color vision disorders often do not know that they have abnormal color discrimination, which is mostly discovered by others or during physical examinations. All workers engaged in transportation, fine arts, chemistry, medicine, etc. must have normal color vision.
Therefore, color vision examination has become a routine item during military service, employment, and pre-entry physical examination.
Where can I buy Color blind glasses online at the lowest price in the UAE?
We sell color blind glasses on Hong Kong,China,South ,West Asia and US,CA over 5 year.

Red green color blind are 99% of color blind types in the world.
Before purchase,you'd better check if you are red green color blind,or you know you are red-green colour blind
All color blind glasses best works red green color blind.Most of brand color blind glasses are over 100 USD,we offer cheaper price but same quality glasses which service for our 1000+ happy customers.
Outdoor Color Blind Glasses
Indoor Color Blind Glasses
Children Color Blind Glasses
Are your products available and ready to deliver in Dubai, Abu Dhabi, Sharjah, Al Ain, Ajman?
we are Hong Kong based company,Offer free shipping to world wide
Covisn ships the color blind products in Dubai, Abu Dhabi, Sharjah, Al Ain, Ajman and more cities in UAE.
Free shipping will delivery at 2-3 weeks.
Fast shipping by 1-2 weeks.All order tracking available.
Trustpilot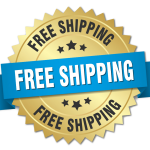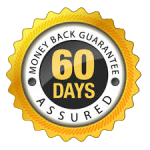 60 Day Money Back Guarantee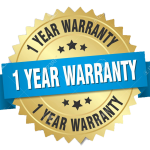 Frequently Asked Questions About Color Blind Glasses In UAE