Rediscover Your World with Precision-Engineered Clarity
Unlock the full spectrum of colors with the TPG-310 Colorblind Glasses, meticulously developed to offer a transformative visual experience for individuals with Protan and Deutan type color blindness. Expertly designed and perfectly balanced, these glasses not only improve your color perception but also provide crucial UV protection, revolutionizing your world with pure optical precision.
Cutting-Edge Color Correction: By incorporating state-of-the-art technology, the glasses enable those with Protan and Deutan color deficiencies to vividly perceive and appreciate a wider range of colors. Experience a breathtaking visual journey as you explore the world through an unparalleled lens of color.
Precision-Engineered for Clarity: Meticulously crafted to achieve exceptional visual acuity, the glasses deliver unrivaled clarity and detail in every situation. Enrich your life with brilliantly sharp and top-quality optics, fine-tuned to ensure your entire field of view is crystal clear and sharp.
Robust UV Protection: Protect your eyes with confidence, as the glasses come with built-in UV protection, ensuring harmful ultraviolet rays are kept at bay. Embrace a world of stunning colors, clear vision, and worry-free eye protection all in one sleek and stylish package.
Designed for Comfort and Durability: Merging function and form, the TPG-310 glasses prioritize comfort without compromising on performance. With attention to every detail, the glasses feature premium materials and carefully designed structures that deliver a comfortable, secure fit and long-lasting durability.
Transform your world with the TPG-310 Colorblind Glasses — an expertly designed, precision-engineered eyewear solution that offers unparalleled clarity and vivid colors for those with Protan and Deutan color blindness. Unleash the fullest potential of your vision while enjoying vital UV protection and exceptional comfort, all while stepping into the most vibrant, colorful world of your dreams.
WHAT TYPES OF COLORBLIND WILL WORK?
Red-green colorblindness is the most common form of colorblindness in men, affecting 7 percent of all men. It's rare in women, though, affecting only 0.4 percent of all women.
There are four types of red-green colorblindness:
 Deuteranomaly (weak green), Deuteranopia (Green Absence) ,Protanomaly (weak red) and Protanopia (Red Absence)
Covisn Color Correct Glasses  are suitable for the people with red color blindness, green color blindness, and red-green color blindness. The cure rate of these kinds of color blindness is as high as 97%, bringing true natural color freshness to its users.
Best For Red Green Colorblindness
⭐️Deuteranomaly (Weak Green)
⭐️Deuteranopia (Green Absence)
⭐️Protanomaly (Weak Red)
⭐️Protanopia (Red Absence)
COVISN TPG 319 Color Blind Glasses  Size Chart

Package List:
1 * Glasses
1 * Glasses Hard Case
1 * Wiping Cloth
1 * Glasses Bag
5 * Color Balloons
1 * Repair tool
1 * Outer box
Why You Should Buy From US
300 million people (about 4.5% of the entire population)with colour blindness in the world,almost the same number of people as the entire population in your country! Color blind can not curable.but the glasses can help enjoy your life.
We are proud to be on your side in the effort to fight against color-blindness.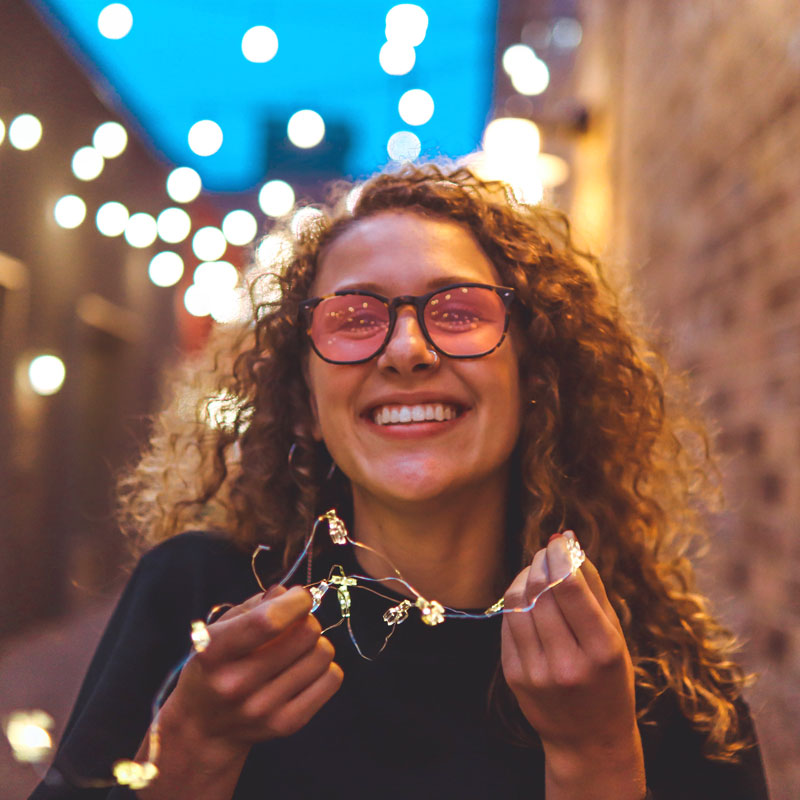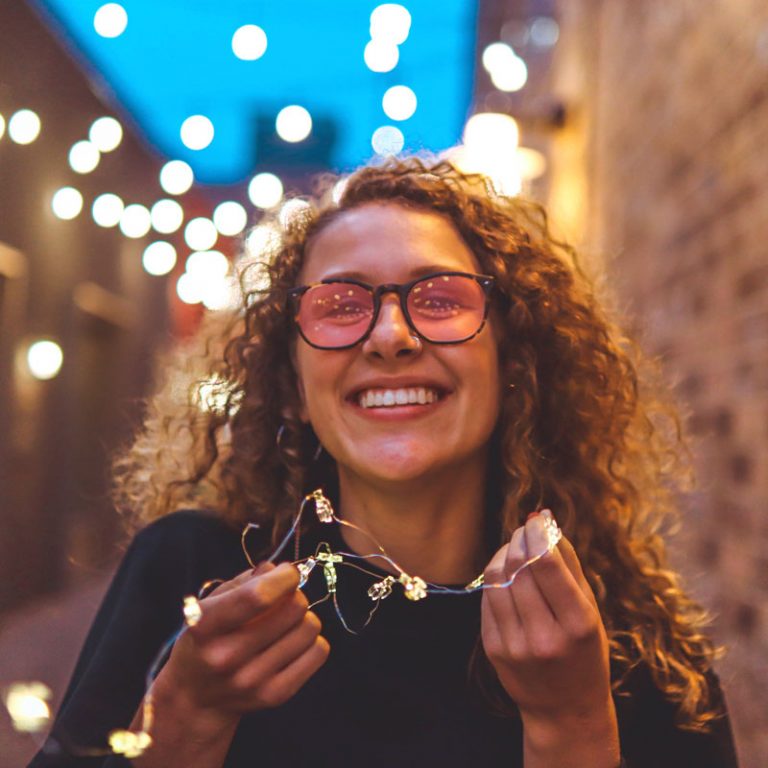 High Quality And Affordable Price

 

Tons of Happy and Satisfied Customers

 

Help Passed Most Job Color Blind Test

 

60 Days Satisfaction Money back guarantee

 

Free shipping worldwide with tracking available

 
Check Your Ishihara Test By Wearing Colorblind Glasses
We made this video for the Ishihara Test by wearing covisn colorblind glasses. If you get an improvement, then the glasses are working for you.