Color vision contacts are contact for who has color deficiency,wear the color vision contacts will enhanced the red and green color recognization.
The contacts will amplify specific wavelengths, let see the more bright color saturation, to enhance the effect of color vision.
Color vision contacts better experience than color blind glasses.
Wearing Color Vision Contacts is more benefit
Protect Your Privacy
Safe Driving Happy Shopping
Provides Good Mobility In The Eye
Truly Open Up A Whole New World
Where to buy color vision contact?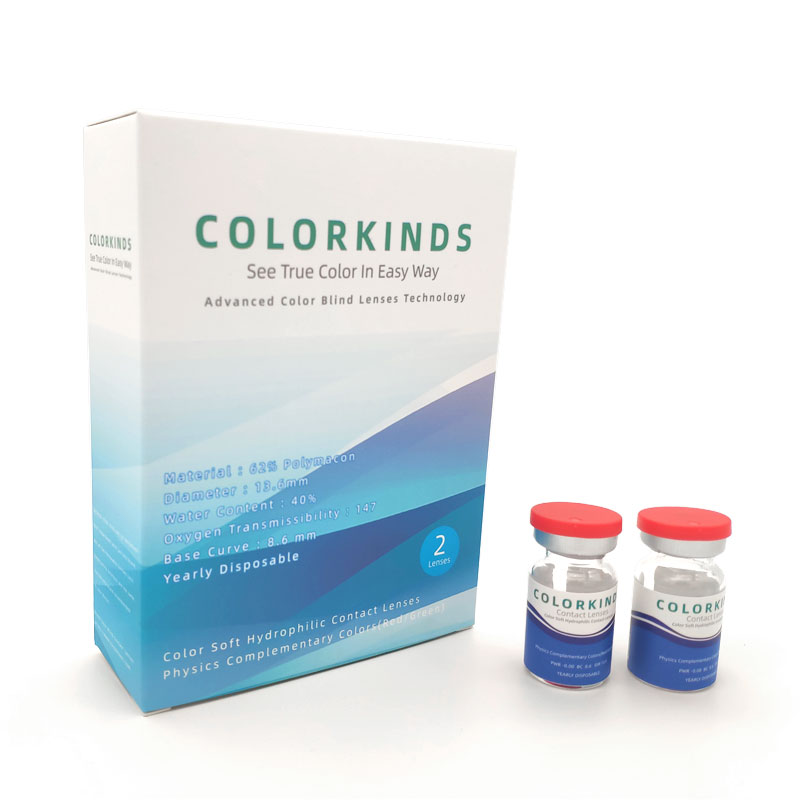 we now offer 50% price for colorkinds color vision contact and free shipping world wide.