Why You Need Contact Lens Cleaner Machine
Using contact lenses for a long time, the oxygen permeability will decreased. If the hypoxia is too long, it will lead to corneal edema, vision loss, and more serious, permanent damage to vision, and even blindness.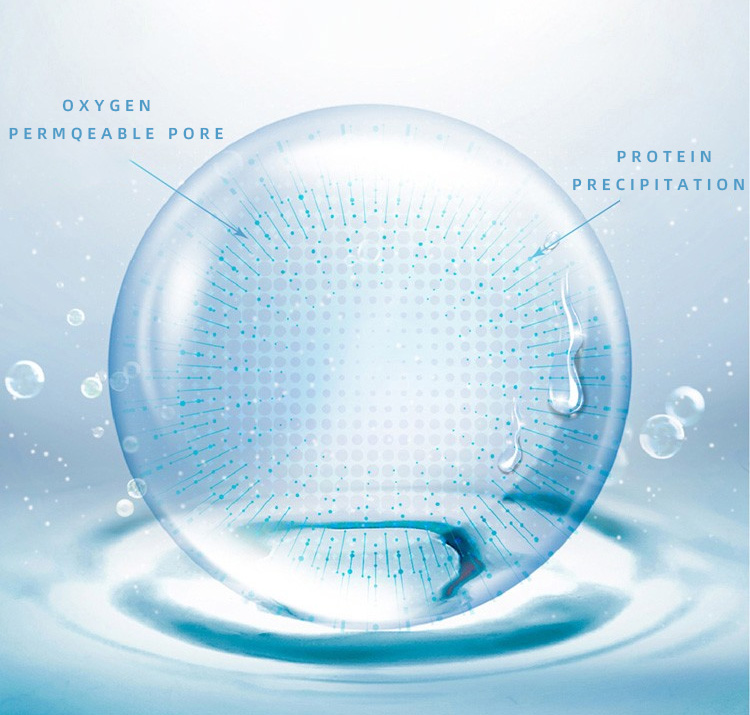 Contact lenses are a mesh-like porous structure. When wearing contact lenses, lacrimal protein will form deposits on the surface of the lens, blocking these holes, which will reduce the oxygen permeability of the lens, and make our eyes unable to breathe fully.
This is important reason for the discomfort of wearing contact lenses .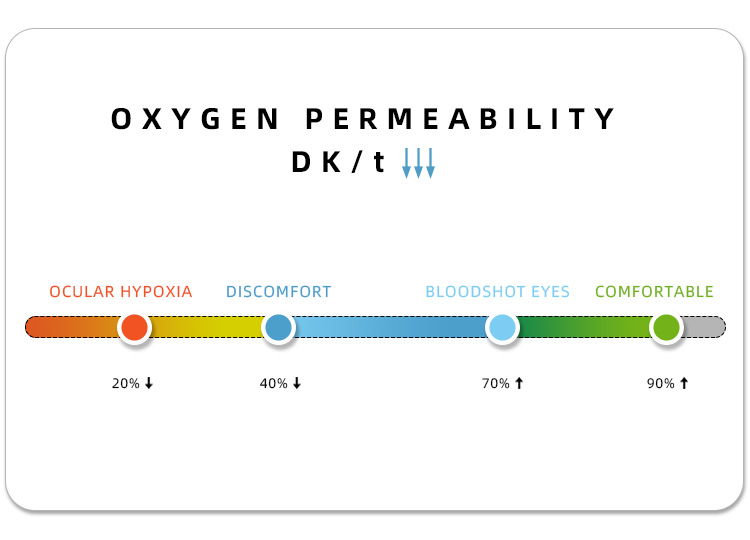 Low oxygen permeability will harm to your eyes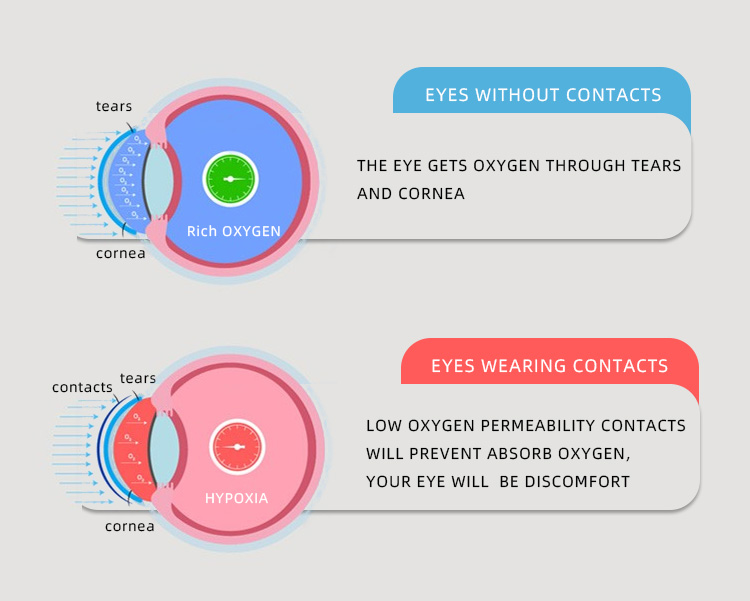 Covisn TPG-216 Contact Lens Cleaner Machine

ENRICH  OXYGEN PERMEABILITY

KEEP YOUR EYE WITH FRESH OXYGEN

ELIMINATE POTENTIAL DAMAGE TO YOUR CORNEA

EASY CLEAN AND PROTECT YOUR CONTACTS IN PERFECT CONDITION
Mini And Protable |56000HZ High Frequency | Washable Body
Protect Your Eyes AnyTime Anywhere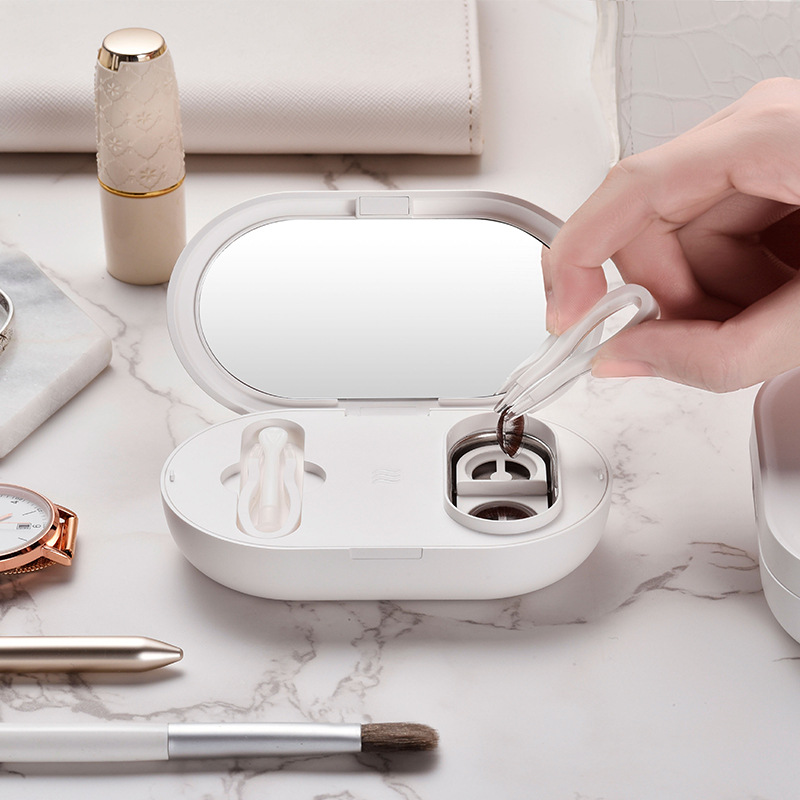 56000HZ Ultrasonic Vibrations For Efficient Cleaning
    High-frequency vibration separates the air and water in the liquid to form 50-500um bubbles,which expand and burst under the action of sound pressure,reaching an instantaneous impact force of 1000 atmospheres,realizing all-round no blind spot cleaning,and use with glasses care liquid.
    The TPG-216 Contact Lens Cleaner Machine Can emulsify and peel off proten,lipid and dust,effectively eliminate bacteria and nhibit bacteria.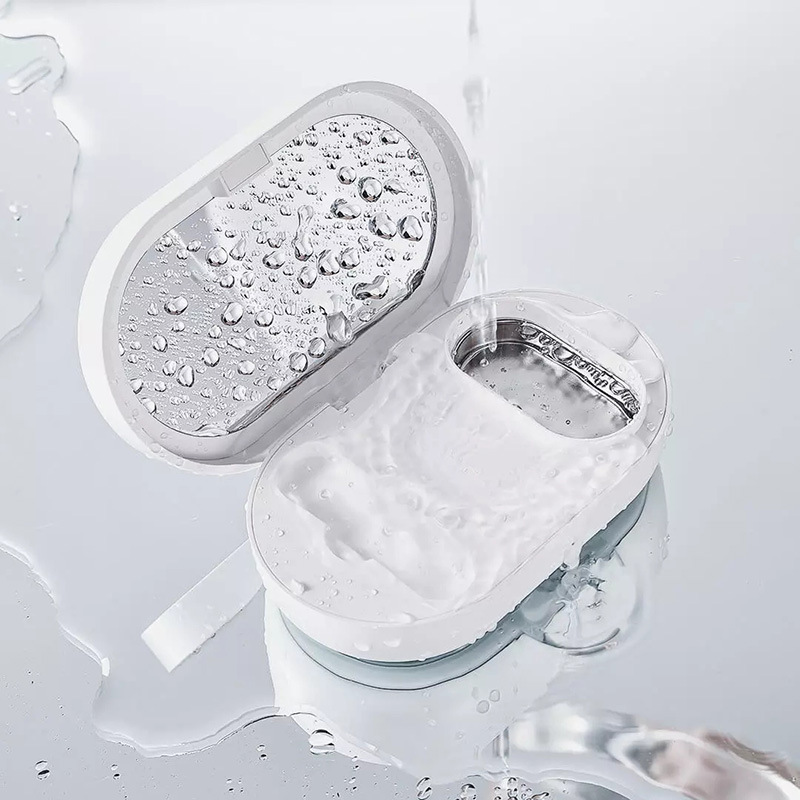 20 Days For Once Charge
      Magnetic USB Charging,easy plug,high-efficiency lithium battery,charge for 2 hours,using about 20 days.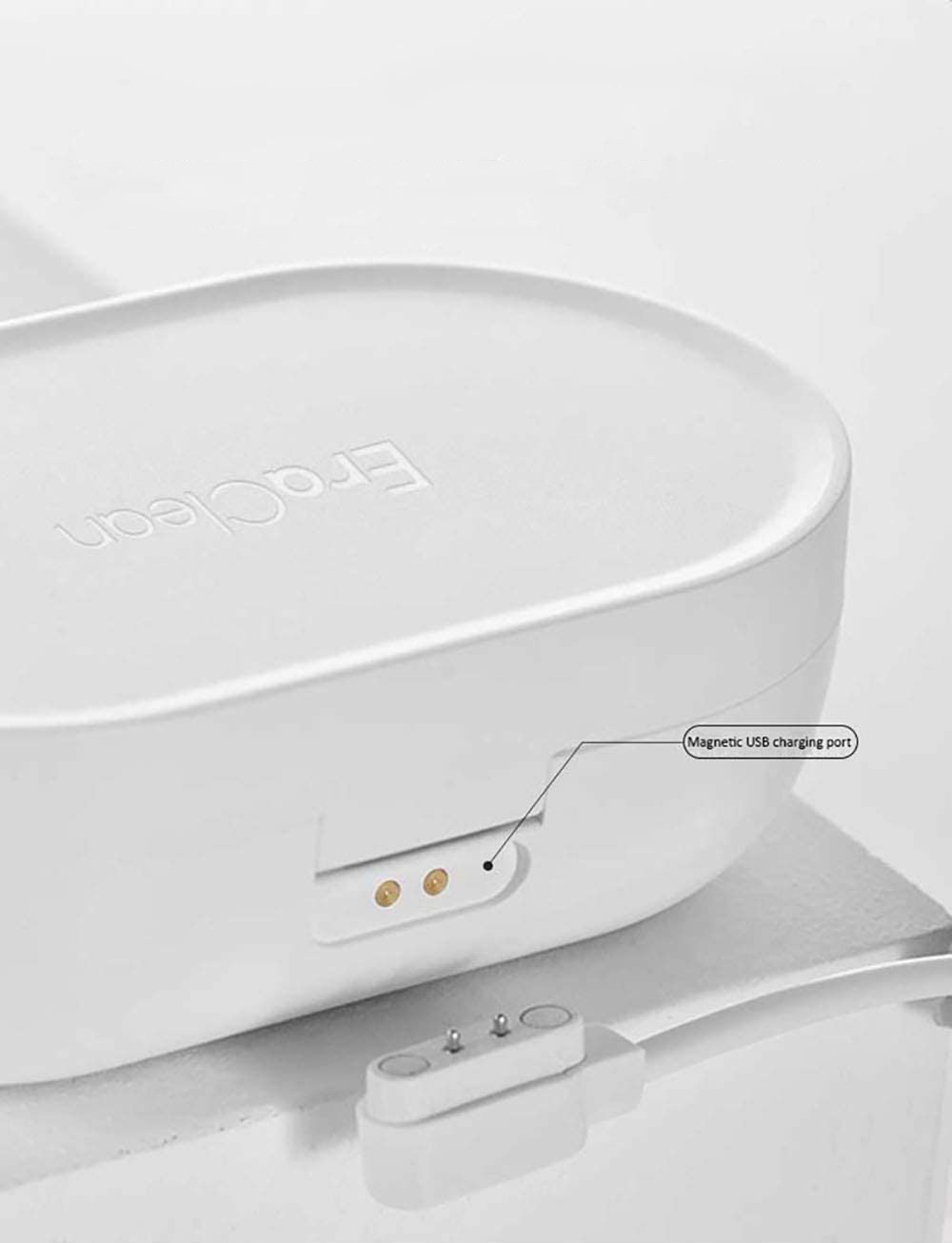 How to use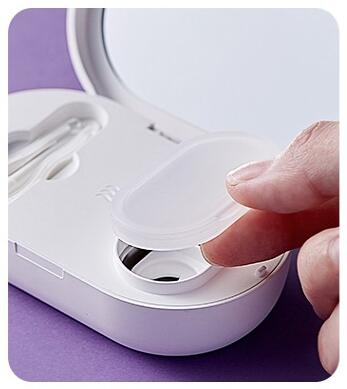 SETP 1
Open the lid and add the care solution(the height of the care solution is higher than the contact lens,but lower than the stainless steel inner tank)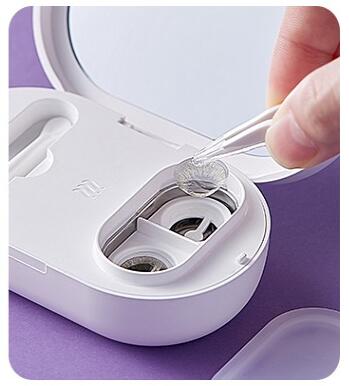 SETP 2
Use tweezers to take the lens and put it in the cleaning compartment.The slot design is convenient to distinguish the left and right eye glasses.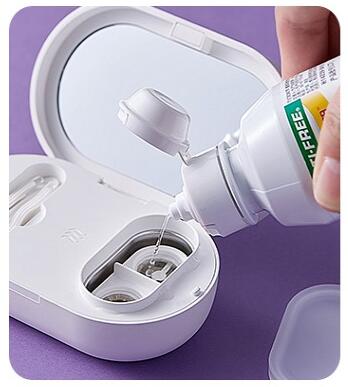 SETP 3
Use tweezers to take out the lens,rinse it  with the care solution before wearing it.or soak it in a clean care solution for storage.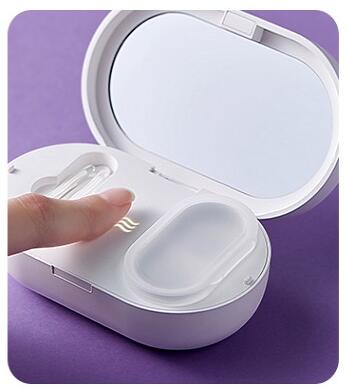 SETP 4
One-button switch,touch the switch to turn on the machine.The switch lights up (white light),and it will be cleaned automatically in 2 mintues.The cleaning is finished when the red light is on.
specifications:
Production name:Contact lens clean machine
Model:Covisn TPG-216
Production Size:100*60*35mm
Net Weight:About 38g
Color:White
Waterproof Level: IPX7
Power Input:5V==1A
Timing:2 Minutes
Package includes:
Contact lens cleaning box  x1
Tweezers x1
Contact lens holder x1
Charging cable x1
User manual x1